Top 5 Hacks to increase your Facebook audience and sales
Here are 5 hacks that will increase your Facebook Audience & Sales
I was searching Google for a good simple guide or a list of hacks that my customers could use to improve their Facebook Page audience and sales, and I didn't find anything of sorts. So I decided to write one myself.
I mostly work with small and medium companies when it comes to Social Media and Facebook gives them a new engagement and sales channel.
So, let's discuss how to get started!
1. Create your Facebook store
You have a WooCommerce on WordPress and you're just getting started, or you have a fully functional shop, all you need to do is download the Facebook for WooCommerce plugin and follow the instructions there. That should be pretty straight forward and you shouldn't have any issues with it, there will be initial sync and depending on how many products do you have it might take some time to do it.
One important setting that you should check is found under the advanced settings and controls how your products sync on Facebook
The average conversion rate of Facebook stores that we see is 20%! Why would you miss out on this?
2. Install Facebook Pixel on your website
I'm a data-driven Marketer, so for me gathering insights is very important. Installing a Facebook pixel on the website will help you track visitors, conversions and sales through Facebook, especially that in Europe we do not have access to sales directly through the platform.
If you are using WordPress the process is straight forward, follow the setup process as prompted on Facebook, download the plugin for WordPress and activate it. Once the setup is done, it will take a couple of minutes until the analytics kick in and you should be able to start seeing traffic.
This section is very important if you're planning to have retargeting campaigns. More info on how to set up Facebook Pixel, check out this video
Now that we have the Facebook Store up and running let's talk engagement
1. Remember you are engaging with real people, not bots.
Your fans didn't like your page to see only posts about your products, so don't make them hide or unlike you. They liked you because they are part of the local community and/or they would like to engage with you. Especially if you just started with your store, you need to engage more and gain their trust.
Start by posting once or twice per day at different times, talk to them, ask them questions and once a week throw in an update on your special offers from the store. Make sure that you add a link and image to the post, try using a link shortener like Bitly.
So, what should you post?
We post whatever is happening with the business, preferably with an image (which can be a taken with a phone – create the personal connection, do not use stock images…)
Triggers (hooks posts that imprint an idea top-of-mind);
Emotion (content that creates any kind of emotional response in people);
Public topics (content about topics that the world is already talking about);
Practical value (knowledge that your audience is looking for);
Stories (stories that people can relate to).
Here are some examples:
We are working on something new ___ (design, special offer or event …). Don't have to give to much details in the first posts, keep them guessing.
Guess who visited our store today?___ (person from the community, personality …). Get permission for the photo, show the fans that there are real ppl behind the website
Here is our latest blog on how to prepare for winter __ (write and share useful content).
Be original, find your online personality, but if you need a hand posting daily, you can get fun stuff from Giphy or industry-related articles.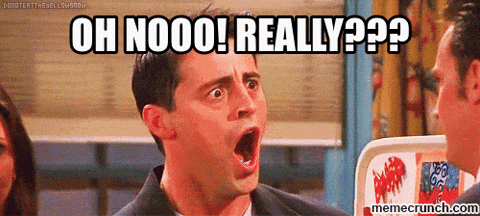 2. When should we post, engage with our fans?
Well, that's a really important question. You should test out what would be the best times to post for your audience, while you do that here is some useful industry based info from Storeya Blog
Based on their research, posting early in the morning or late at night yields a 20% higher engagement rate. This is because most posts are published during working hours, so by posting outside of these hours you are more likely to catch your target audience while they are available.
If you are thinking about what Day of the week should you post, here are some thoughts:
Generally – Thursday and Friday were found to be the most engaging days, but, this varies according to the industry. Here are the best days to post by industry:
Media – Saturday & Sunday
Entertainment – Friday until Sunday
Retail – Sunday is the best
Transportation and cars – Sunday
Business and Finance – Wednesday and Thursday
Fashion – Thursday
Food and Beverage – Tuesday, Wednesday and Saturday
Beauty & Health – Thursday
Sports – Sunday
Traveling & Hospitality – Thursday and Friday
Now, remember you should test the engagement with your own community/audience. This stats are presented as guidelines.
3. Increase your fan base (Get Page Likes)
Paying for Facebook Likes by promoting your page is nowhere near as valuable as it was a couple of years ago. Unless you are not targeting a specific GEO/Audience, in that case, you can get page likes for an average of 5 cents.
Here is a hack to get real Facebook likes.
We all know that organic reach on Facebook is pretty much dead. Having a large number of page Likes doesn't really help. If nothing else, Likes serve as a form of social proof, the more likes have they will make you appear more popular to people who are just discovering your brand. Having more followers gives you a small bit of organic reach.
If you run Facebook ads, check this out: You can invite real people who have engaged with your content to Like your page, and you don't have to pay anything for them.
This opens you up to reach a new and much bigger audience beyond the people who have already Liked your page. Here is how to do it:
Click on the people who engaged with your post. You'll see three types of buttons:

Invite – This is the new button. Clicking on this will invite the person who engaged with your post to Like your page.
Liked – These are the people who have Liked your page already.
Invited – These are the people who you have sent an invitation but haven't yet accepted.
There is a limit to the number of invitations you can send per day, somewhere between 500 and 1,000.
Once you've hit your limit, Facebook will tell you as much. Check back in a day or two to see if you can start inviting more people who have engaged with your posts.
Generally, we've been seeing a conversion rate between 15% and 20%.
4. Share viral posts from other pages
I know what you think! Why would I share posts from other pages and how is that going to help me? Many times founders spend most of their time creating their own designs and pieces of content when they can just curate content that is already viral on other pages. Pay attention to copyright here, though! Always credit the original content creator or ask for permission in case you are not sure whether you are allowed to share their content.
5. Advertise on Facebook – Ad sequencing
A proper ad sequence is essential to any  Facebook ad campaign. Ad sequencing will help you engage with your audience at the right time with the right ad.
Challenge yourself to create and use more exciting ad formats such as videos and carousels to engage users at all stages of the funnel.
image from AdWeek
Have any questions? Do you think I missed something or you have a cool hack that you want to share, let me know?